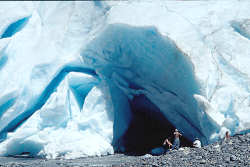 The Futaleufu region is not a tourist destination. The people there make their living as they have for generations. Foreign travellers are still a novelty and welcomed as guests.

The Futaleufu River is located on the northern end of Patagonia, near the border between Chile and Argentina. The river flows through a glacier-cut valley surrounded by the wooded, glacier-capped Andes. Picturesque, wood-heated farmhouses dot the landscape, home to ranchers and farmers. The small mountain town of Futaleufu (population 500) is the center of the region with phones, a hospital, an airstrip, and simple, clean restaurants and hotels.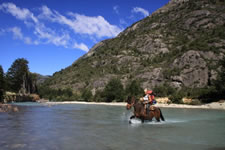 Our goal for this trip is to sample the best that this incredible region has to offer, not simply to raft one of the finest whitewater and fly-fishing rivers in the world. With that in mind, we will be staying with local families, experiencing their way of life and eating freshly baked bread and vegetables (and chickens) grown on the premises.

The Futaleufu region is full of spectacular mountain lakes and streams. We have included time in the itinerary to experience these areas as well. We will also have options available for single and multi-day hikes. Choices include trekking to the Tres Monjas, the most spectacular spires in the area, or overnight hikes to remote lakes and alpine valleys. For those interested, kayaking and fly-fishing may be available on the class II-III Río Espolón.